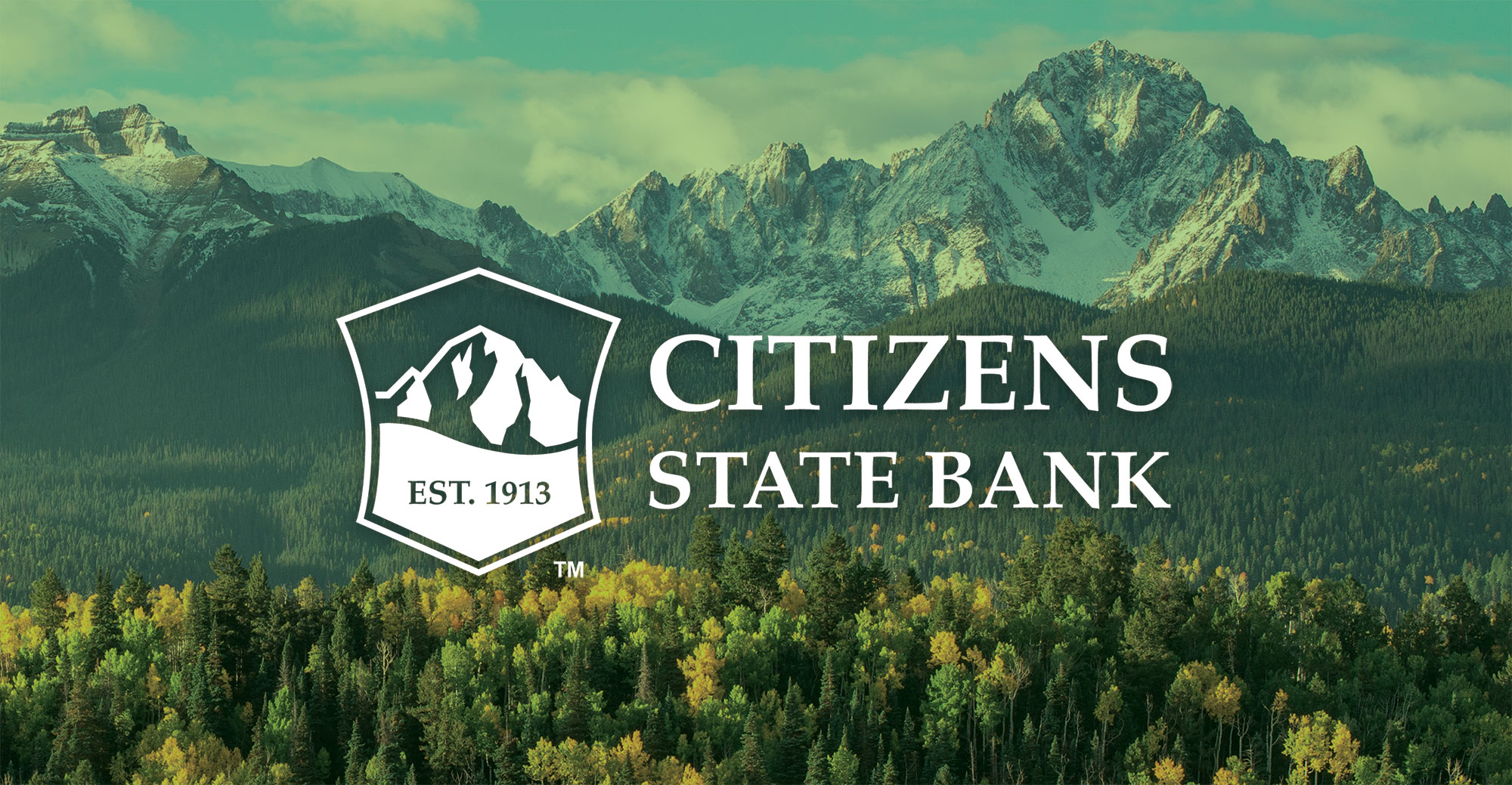 THE CHALLENGE:
Citizens State Bank (formerly The Citizens State Bank of Ouray) had a dated, inconsistent, and un-memorable brand. Founded in 1913, the bank wanted to modernize it's brand while keeping a sense of history.
THE SOLUTION:
Create a consistent and recognizable image for the bank and it's branches that conveys the message that Citizens State Bank is a local, community oriented bank with a strong 100 year history that facilitates trust and growth into the future by offering services that live up to the needs of today and tomorrow. Services included in-depth market survey and research, logo design, stationary & debit card design, signage, apparel, ads and marketing materials, & digital brand style guide.
DELIVERABLES:
Brand Identity
Logo Design
Brand Style Guide
Business Cards, Letterhead
Marketing Collateral: Print & digital Ads, Statement Stuffers, Posters, Postcards, Flyers, Newsletter
Facebook Page Branding
Signage & Banners for all 4 branches
Credit Card Design
Cycling Kit Design & Apparel Embroidery
Pop-Up Tent
Yearly Planner Cover Design
After 103 years Citizens State Bank sought a fresh look for our brand, to better reflect our future while incorporating our heritage. Leanna with Treefeather Creative was able to capture 100+ years of history and symbolism of the existing bank. Leanna drove a collaborative effort that as a result encompassed the strength and familiarity of Mt. Sneffles to achieve a fresh modern look to the brand.
Leanna was motivated to achieve this common goal, while being sensitive to and valuing the past history and culture. Leanna is attentive to detail and has been more than gracious, helping on all matters pertaining to the new brand. Every detail of the brand rollout exectution was actively managed by Leanna and her team.
Citizens State Bank would highly recommend Leanna's professional service to any company looking to create or redesign their overall brand appearance.
Ready to breathe new life into your brand?