Kind words from our lovely clients
I LOVE my logo, website and marketing collateral from Leanna with Treefeather Creative!
I was first directed to Leanna by several acquaintances who hired Leanna for their websites and I'm so glad I went with their recommendation. Look no further, the process was enjoyable and the attention she gave to discovering my brand was money well spent, times 10.
My website portrays a very professional and well put together layout for my creative products and service, plus I get tons of compliments from everyone I show my logo and website too.  Can't recommend her enough!
After 103 years Citizens State Bank sought a fresh look for our brand, to better reflect our future while incorporating our heritage. Leanna with Treefeather Creative was able to capture 100+ years of history and symbolism of the existing bank. Leanna drove a collaborative effort that as a result encompassed the strength and familiarity of Mt. Sneffles to achieve a fresh modern look to the brand.
Leanna was motivated to achieve this common goal, while being sensitive to and valuing the past history and culture. Leanna is attentive to detail and has been more than gracious, helping on all matters pertaining to the new brand. Every detail of the brand rollout exectution was actively managed by Leanna and her team.
Citizens State Bank would highly recommend Leanna's professional service to any company looking to create or redesign their overall brand appearance.
Leanna served as designer and animator in the Campus Design Studio during the last two years of her studies at Colorado Mesa University (formerly Mesa State College). As lead designer, she was a strong team player and invaluable asset to the design studio. She exhibited freshness, dedication, love of craft, and a strong commitment to excellence. She directed and created projects in print, web and animation.
Leanna is a very talented designer. She approaches each creative challenge with a firm understanding of the design process. Her conceptual skills, process drawings, and studies reveal thoughtful and thorough design solution considerations. She is committed to the development of a full range of process components beginning with research and ending with fully–rendered solution. Leanna's work is always completed in a timely fashion with an eye toward client input and concerns.
I recommend Leanna Johnson without hesitation.
Leanna joined a small team I organized with the mission to create a first class website to promote the sale of a truly unique and beautiful cattle ranch in Colorado. The website is outstanding – exceeding my high expectations. It was a team effort and Leanna made it all come together. I can highly recommend Leanna for any similar task.
Leanna is incredible! I showed her 15 very different pictures on pinterest for our wedding save-the-dates and invitations and she was able to create the perfect ones for us. She also helped us create custom stickers to give to our wedding guests. Leanna is so creative! Thank you Leanna for all you have done to help us make our wedding day perfect!

Dano Musser

September 18, 2016
Working with Leanna at Treefeather is like having a graphic and web person on my staff and she treats all of my projects as if they were her own.
Leanna is cost conscience and yet will direct my projects to have them look professional and current. Not only is Leanna responsive, she thinks of marketing approaches that I would never have thought of.
I am now confident that my website and any promotional materials are professional and effective and I am always proud of the work she does for every business I represent.
We first reached out to Treefeather Creative to help with branding for our annual fundraiser, Montrose Oktoberfest. I had seen their work with Horsefly Brewing Company and found the artwork to be fun, fresh and engaging.
Leanna created a beautiful logo and strong branding for Oktoberfest that we will use for years to come. She designed posters, postcards, web and print ads to create a full promotional package for the event. Since then, All Points Transit calls on Treefeather Creative on a regular basis for all different kinds of design projects.
We have become accustomed to the high level of service and dependable quality Treefeather provides at an affordable rate; but we know from working with other designers throughout the years that we should not take this for granted!  We are so thankful to have this amazing talent right here in Montrose! Thank you, Leanna!
Region 10's website was archaic, difficult to navigate and stale. We needed a face-lift to say the least and a site that would create a 21st century look and feel.
Treefeather first meet with the Region 10 management team, heard our needs, asked questions we had never even considered, listened to our wants and then began developing possible options we could choose from.
We selected Treefeather for a combination of reasons. One, Ms. Johnson herself, she projected a high command of her product and an understand of our needs and wants. Adding to that was the patience shown during the interactions with Ms Johnson. Needless to say, the knowledge base we had on what we would like on our website was remedial but with Ms Johnson's knowledge and ability to "dummy it down" for us, it made the decision an easy one.
We now have a website that is both highly functional and attractive. Our visitors can navigate the site quickly and easily. Have access to a calendar of events that was not available before and the site stays current with on-going presentations and training classes.
Working with Treefeather was a very positive experience and a very professional interchange. Region 10 would highly recommend Treefeather Creative to anyone. We have mentioned her company and Ms Johnson specifically to several business people.
Leanna has done outstanding work for the Montrose Area Bicycle Alliance. She has a unique ability to hear an idea that only exists in somebody's imagination and make it into a visual product that represents the idea, topic, or business very well. Leanna is easy to work with and communicates very well. She comes with my highest recommendation.
Ready to see how good your brand can look & start getting results?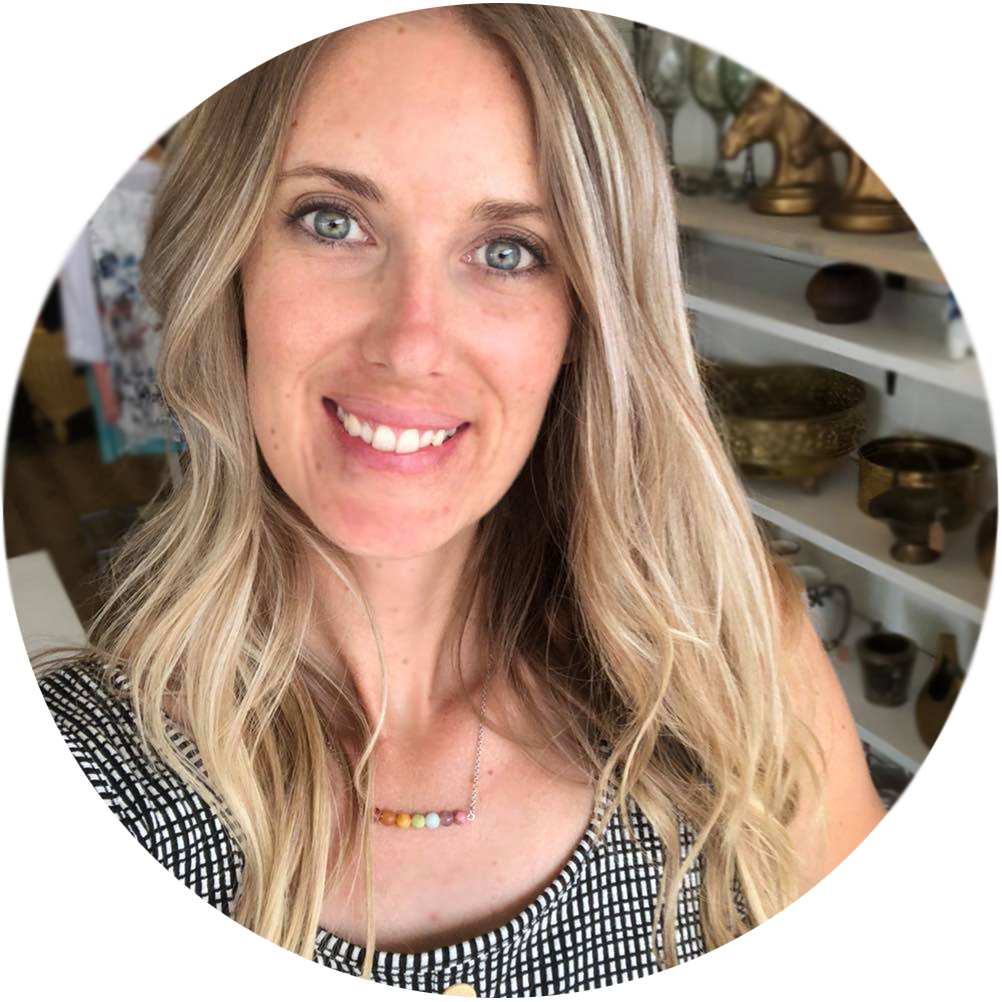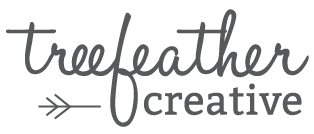 I'm Leanna Johnson, Owner, Creative Director and Brand Stylist behind Treefeather Creative based out of Montrose, Colorado. I collaborate with small businesses and organizations to create memorable and meaningful brand identities that help elevate your marketing (for print & web) and connect with your dream customers. Meet the gang